Building for the future – DEEP C works towards sustainable development
28 February 2022 BY deepc
To become a future-proofed company that makes sustainability a core value, DEEP C has expanded our eco-industrial park project in multiple aspects: renewable energy, a new Service Complex, and especially the welfare project DEEP C Farm.
Renewable energy: the first wind turbine in DEEP C Industrial Zones
To guarantee a stable and reliable backup electricity supply for industrial activities, DEEP C Industrial Zones has been diversifying its power sources by exploiting the potential of solar energy, wind energy, and waste-to-energy.
DEEP C's solar energy development kicked off with the installation of solar panels with a capacity of 2.15 MWp on the roof of 20,000 square meter workshops in DEEP C Hai Phong I.
To further step up our ambitious renewable energy strategy, the first wind turbine was installed and put into commission in DEEP C Hai Phong II in Q4 2021, making DEEP C one of the first industrial zones to invest in its own wind turbine. The 100m-high wind turbine is capable of converting wind into 2.3 MW of power output. Similar to solar energy, electricity from wind energy will be fed directly to DEEP C's internal power grid. Besides green purpose, the wind turbine created a spectacular landscape that became a new symbol in DEEP C Hai Phong. In addition, DEEP C is researching and proposing to install solar panels on Dinh Vu landfill. This has just been a new project in the process of making a plan with aim of minimizing the negative impact of landfills on the surrounding environment. Hopefully, this small effort shall contribute to improving the environment and bringing a fresh working space for our clients.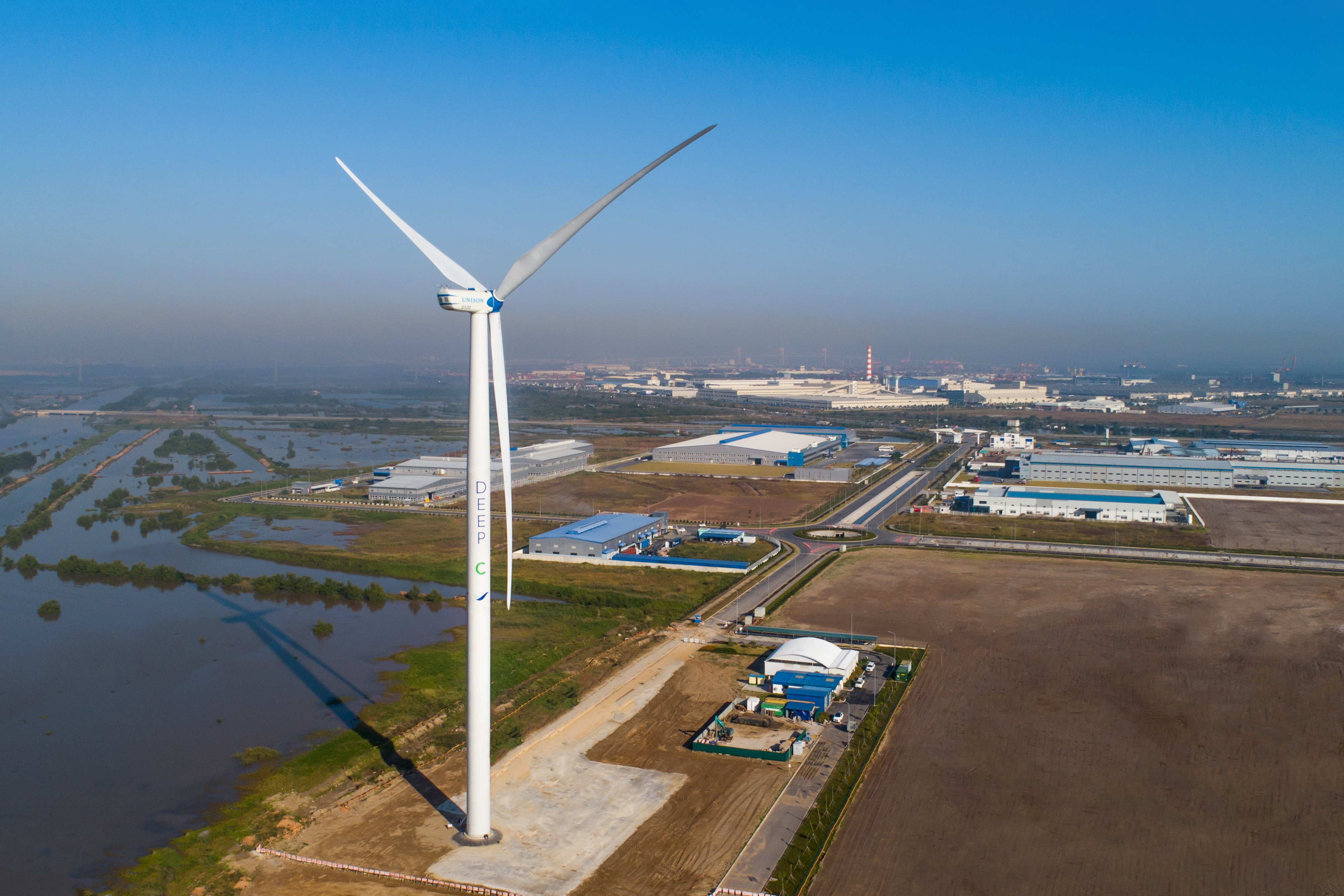 The 100-meter-high wind turbine in DEEP C Hai Phong II
DEEP C ORGANIC FARM
As an industrial zone developer, building and maintaining an organic farm is one of the most unexpected projects DEEP C has ever worked on.
DEEP C Farm - a charity and welfare project- has just been started, aiming at providing trusted organic food to low-income employees in DEEP C Industrial Zones and DEEP C's tenants.
DEEP C farm is 3.6 hectares wide, located in a prime location with convenient traffic connections, just about 3km from National Highway 10, and 5km from the center of Vinh Bao district, adjacent to the gentle Chanh Diec River, providing abundant irrigation water source with fertile alluvium. The reason for selecting the farm location away from industrial zones is to reduce the pollution impacts caused by industrial production but still, ensure convenient transportation. It only takes about 11 minutes to travel by motorbike to the district center.
By using a chemical-free farming method, DEEP C Farm aims to promote green agricultural production, prevent adverse impacts on soil and water environments, and ensure resilience and sustainable livelihood for local farmers through technology transfer.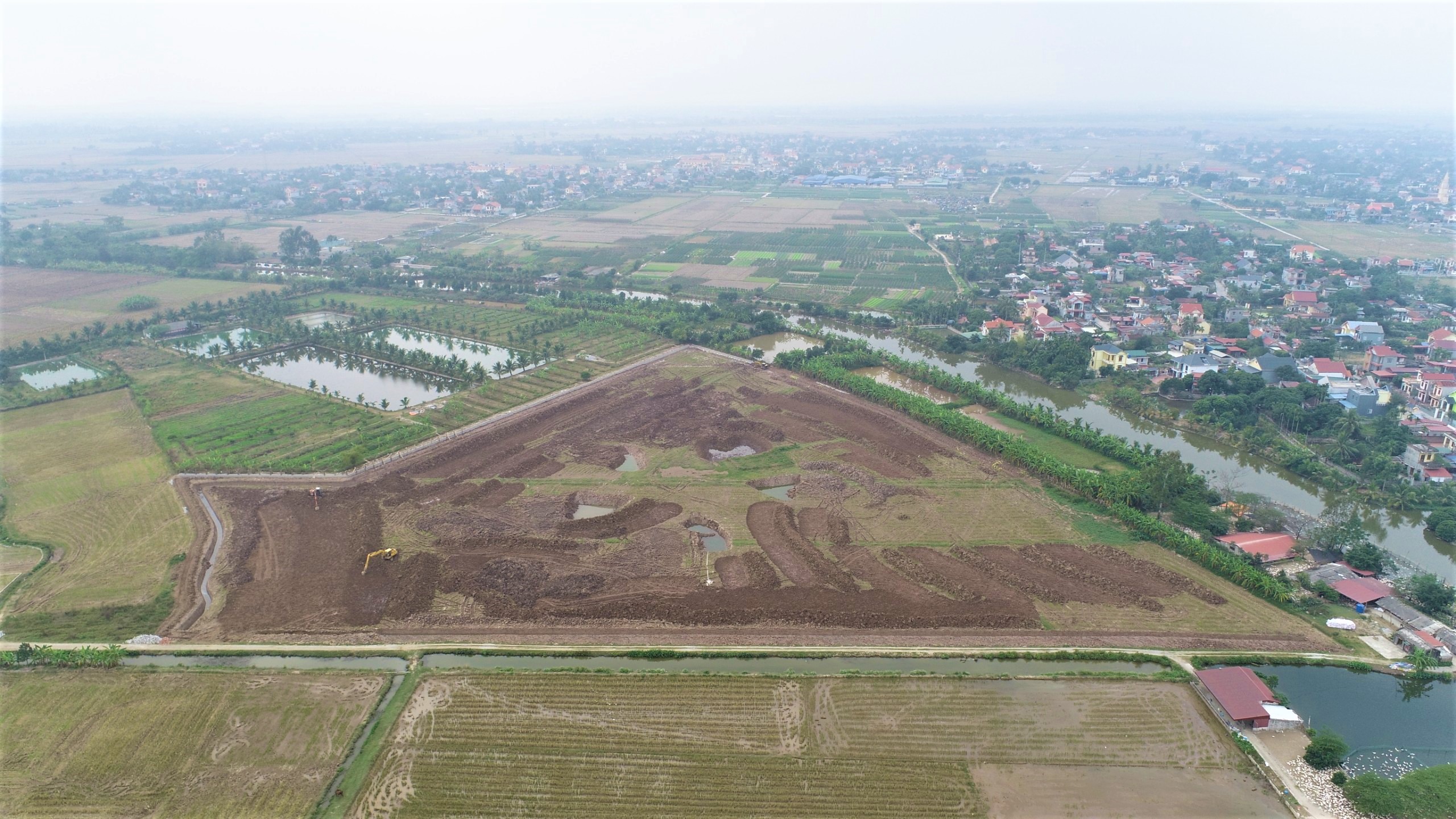 DEEP C farm panoramic view from above

DEEP C II SERVICE COMPLEX
DEEP C II Service Complex was established out of our goal to improve utility service quality and facilitate the operations of tenants and employees in DEEP C Industrial Zones. The project is located on a land plot of 5,163m2 next to the entrance gate of DEEP C II Industrial Zone. Construction commenced in Q3 2021 and official operation is expected to be in Q2 2022.
The Service Complex provides versatile services upon completion: Offices for rent, meeting rooms, banking services, catering services, sports facilities… Shortly, the project will offer DEEP C's tenants and their employees' easy access to convenient stores, restaurants, banking services, and even sports activities after work.
DEEP C II Service Complex is aimed to become a commercial and service center based in the industrial zone while offering retail investors an opportunity to rent space and approach thousands of employees working in DEEP C Industrial Zones.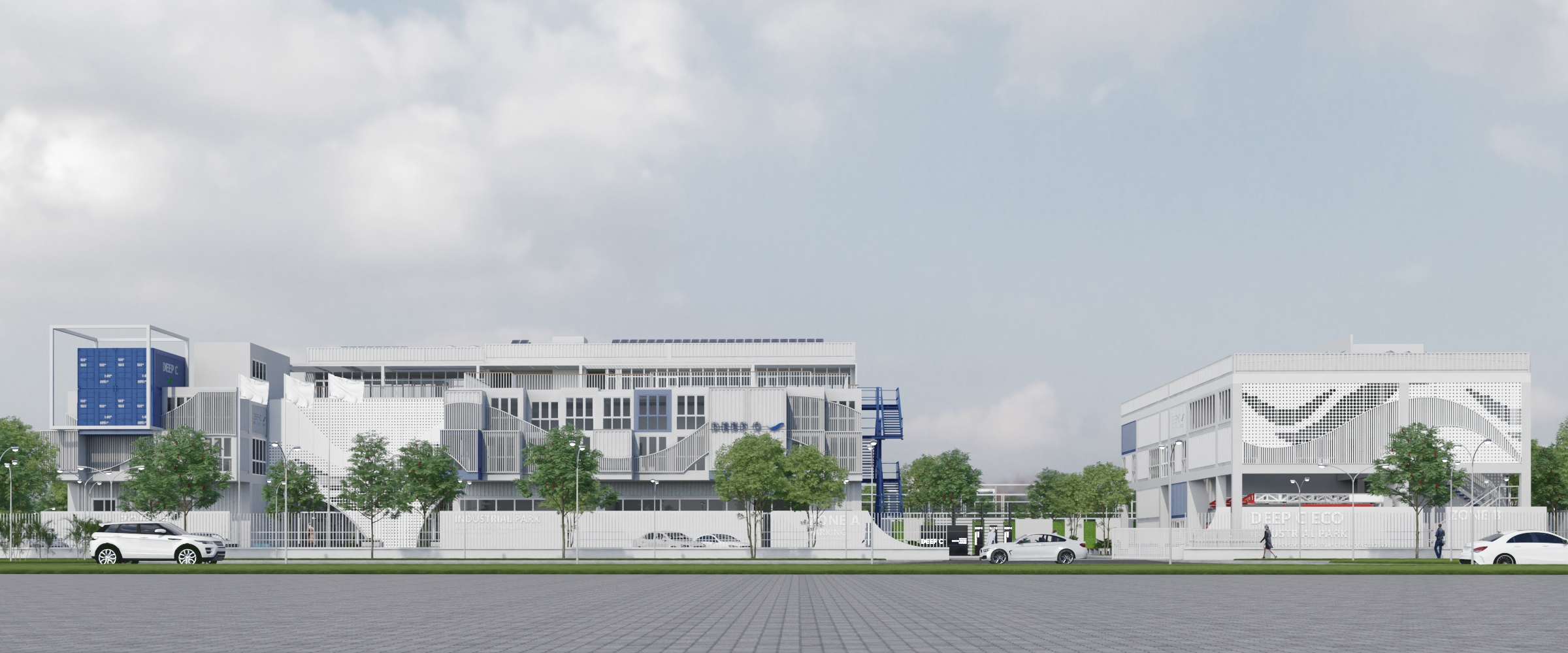 The perspective of DEEP C Complex Services Area

Regarding your participation in the Eco-Industrial Park Implementation Project as in the email we have sent, DEEP C is Conducting a survey about your production process as well as the efficiency of your input and output materials for the purpose of supporting the improvement of production methods.
Please use this QR code to participate in the Resource Efficiency and Cleaner Production Assessment