THE FUTURE STRATEGIC CORRIDOR
BETWEEN NORTHEAST VIETNAM AND CHINA
Quang Ninh, a central pole of the economic triangle Hanoi – Hai Phong – Quang Ninh and the northern coastal region, plays an important role in creating considerable growth opportunities for the country.
Being home to UNESCO's World Heritage Site: Ha Long Bay and the only province that has international land and sea borders with China, Quang Ninh posts great potentials to develop cross-border trade, sea trade, and commercial services.
AT A GLANCE




130 KM NORTHEAST OF HANOI

+120 PROJECTS OF 6.3 BILLION USD CAPITAL
QUANG NINH - THE RISE OF A GIANT
With an investor-oriented, reform-spiritual and transparent business environment, Quang Ninh has garnered a lot of attention from investors as a new promising land for industrial manufacturing. Coupled with Haiphong, Quang Ninh is on its way to becoming an economic powerhouse for the North with rapid development over the past few years.
With the establishment of Quang Yen Coastal Economic Zone in 2020 as a new growth engine, Quang Ninh is set to enhance economic, trade and services connections with other provinces and develop into a centre of industry, services, logistics and a modern urban area through the synchronization of technical and social infrastructure, hi-tech, environment-friendly industries, etc.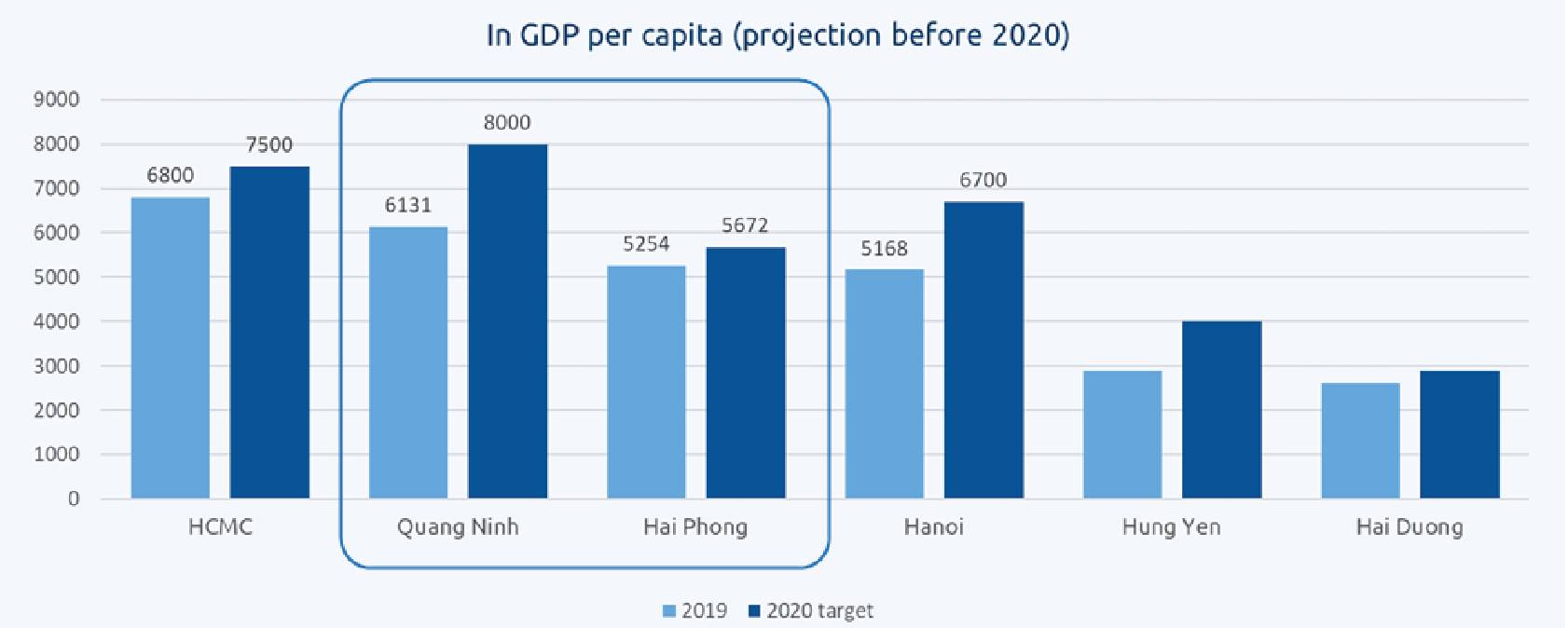 INFRASTRUCTURE DEVELOPMENT
Good infrastructure is the number one essential ingredient for a province looking to grow. Investors can count on the immense potential of Quang Ninh with a series of ongoing projects in and around the province, creating a strong connection with international and national economic centres.
Quang Ninh is currently the province that possesses the longest highway system in Vietnam, all of which is built by the province. The 264 km-long networks have brought Quang Ninh closer to Hanoi and Haiphong, strengthened the Northern economic triangle of Hanoi - Haiphong - Quang Ninh, and shortened the travel time to the China border and promote the trading of goods between Vietnam and China.
In addition to the expressway network, Quang Ninh owns 213 ports and terminals, in which, the cargo port accounted for 174. The new generation Van Don International Airport was put into service in 2020 with modern infrastructure.
GOVERNMENT SUPPORT
One of Quang Ninh's charms is its business-friendly environment. Realizing the contribution of investors to the province development, the local government stands ready to listen to businesses' problems and provide necessary support within the existing legal framework. This makes the life of businesses in Quang Ninh as easy as possible and creates the most powerful allure to investors. The province tops the provincial competitiveness index (PCI) three times in a row thanks to its centralized, digitalized and transparent investment procedures.

QUANG NINH PROVINCIAL COMPETITIVENESS INDEX RANKING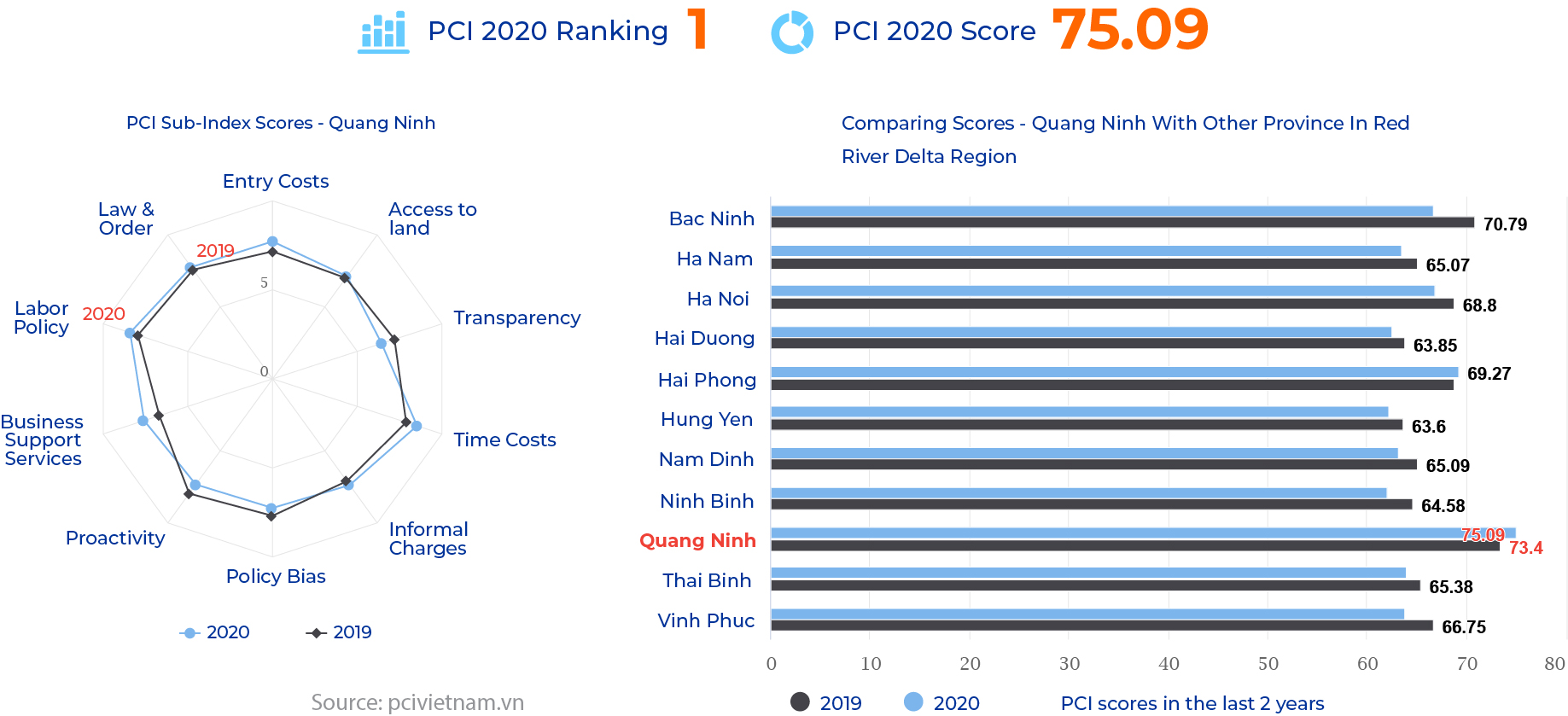 RESEARCH
This research "Quang Ninh – The future strategic corridor between Northeast Vietnam and China" is conducted by JLL to discover how Quang Ninh, together with Hai Phong, geared up to become a regional trading hub and a driving force for development in northern Vietnam.