AT A GLANCE
DEEP C Haiphong I is the first footprint of DEEP C Industrial Zones in Vietnam. Founded on the 5th April 1997, it was initially known as Dinh Vu Industrial Zone. Since its establishment, DEEP C Haiphong I has transformed the isolated Dinh Vu - Cat Hai peninsula to a dynamic industrial hub with over 90 investors of different nationalities and industries.
DEEP C Haiphong I laid the foundation for the entire DEEP C Industrial Zones cluster to expand to over 3400 hectares as it is nowadays. Over 20 years of continuous development is a testament to its commitment of bringing about a friendly investment environment, integrated with reliable and dedicated support to Investors.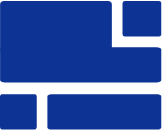 Petrochemical, Food & Feed, Logistics, Electronics, Machinery, etc.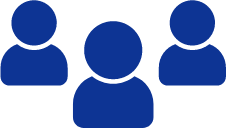 PETROCHEMICAL PARK & LIQUIDS JETTIES
The Petrochemical Park and Liquids Jetties are distinct features of DEEP C Haiphong I. Tenants in the Petrochemical Park have the privilege of direct access to our Marine Terminal and supporting pipe rack for the purpose of handling liquid products. This unique concept differentiates DEEP C from other industrial zones, allowing its tenants to benefit from the shared use of the Liquids Jetty and reducing the initial investment on the construction of a private jetty.
Today we are delighted to have over 30 tenants in our Petrochemical Park, from various business lines including chemical storage and handling, lubricants, LPG terminals, etc. This, therefore, forms an Energy hub serving other tenants in the larger DEEP C Haiphong I. This model will be duplicated in our DEEP C Quang Ninh, further serving companies in the petrochemical industry.
ECONOMIC ZONE TAX PACKAGE
Average Corporate Income Tax during the first 15 years: 4.35 %

CONNECTIVITY
7Km
to Haiphong city center
6Km
to Cat Bi International Airport
17Km
to Lach Huyen deep seaport
Directly connected to
Hanoi – Haiphong Expressway
Directly connected to
Haiphong – Ha Long – China border Expressway
OUR CLIENTS
ENVIRONMENTAL DOCUMENT