Working visit in DEEP C Industrial Zones by Delegation of the European Union (EU), the European Chamber of Commerce (Euro Cham) and more than 40 media representatives
22 April 2022 BY deepc
On the last 22th April, DEEP C Industrial Zones were honored to welcome the Delegation of European Union (EU) in Viet Nam, the European Chamber of Commerce (EUROCHARM) in Viet Nam together with more than 40 media representatives to come to Viet Nam for a working visit and study methods for operation and development of industrial zone but at the same time abide by the environmental protection factors. The working visit is a part of the conference organized by the EU Delegation themed "Can the European Green Deal build momentum for Vietnam's Green Growth Strategy" with the participation of the EU Ambassador to Viet Nam - Mr. Giorgio Aliberti and experts.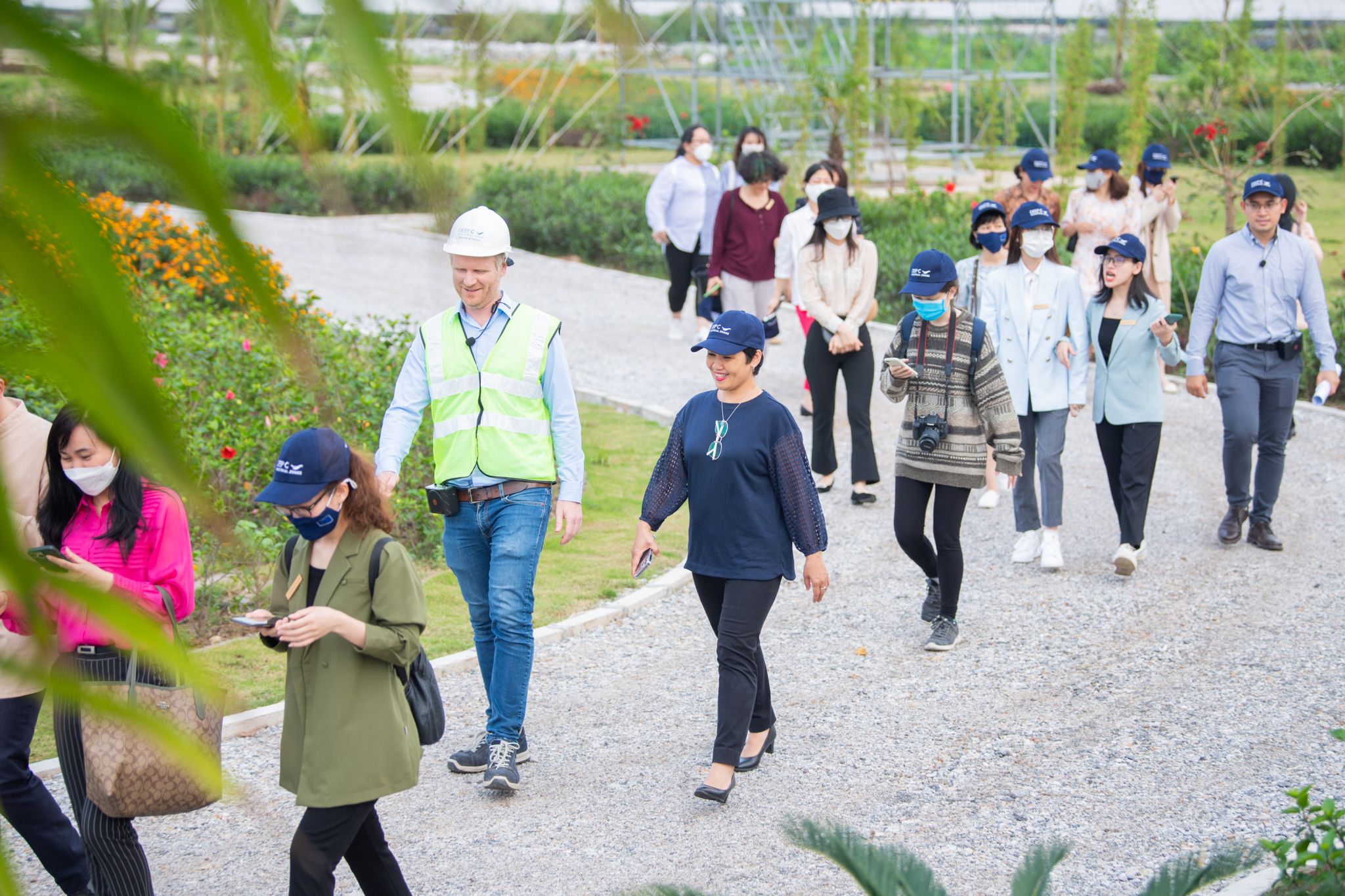 By this working visit, we are very honored to introduce to the delegation two green energy projects: wind turbine and wastewater treatment plant. The wind turbine, a new landmark of DEEP C, is dedicatedly designed for low and medium wind areas. With an extended wing length, the structure can "catch" more wind and generate higher capacity at the same wind level. The wastewater treatment plant is also an interesting location for exploration. Since water is a precious natural resource, so 20% volume of wastewater after treatment is reused for watering nursery right next to the plant and all of green areas in the industrial zones.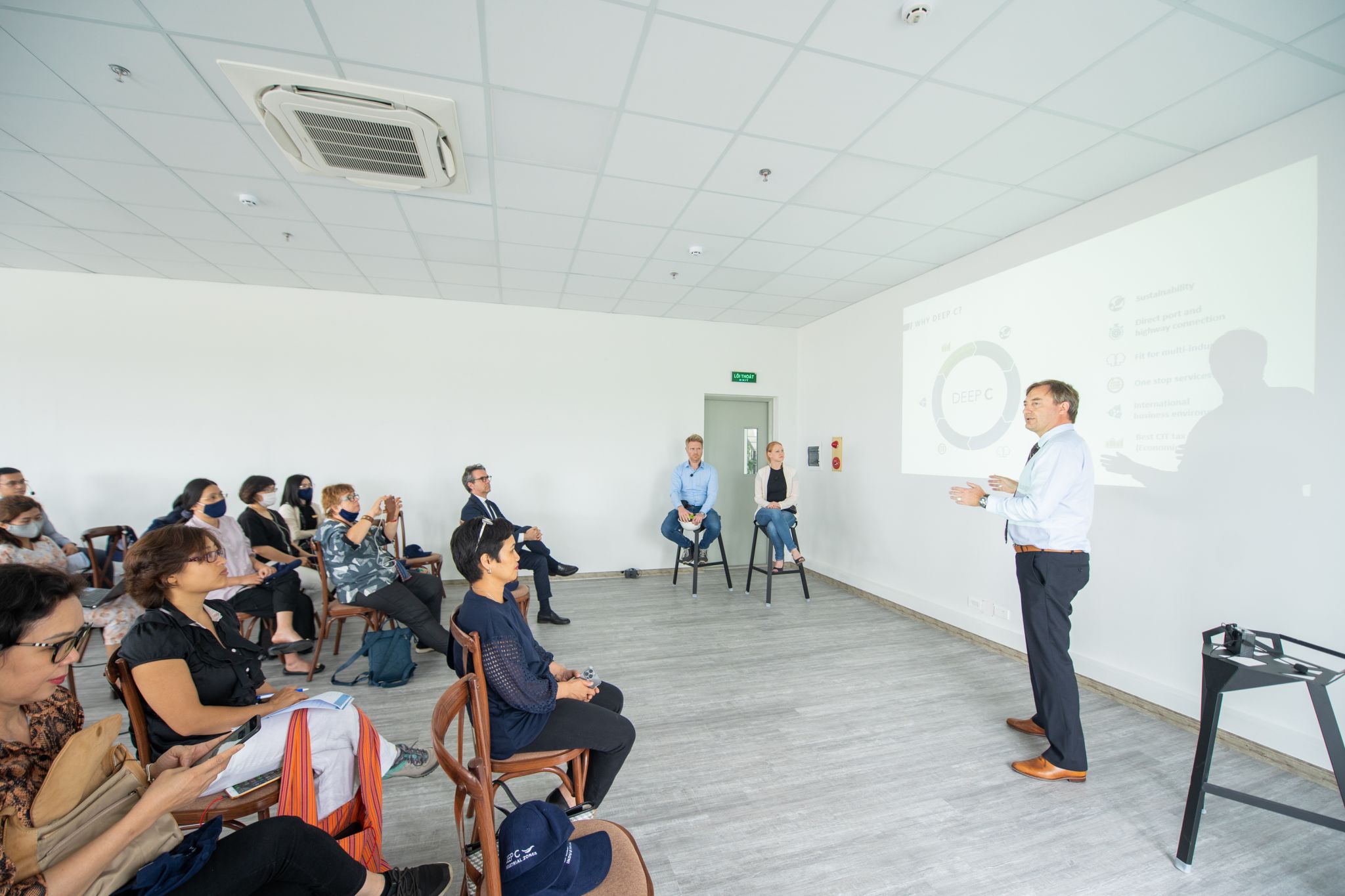 While green growth has had a long way ahead, but we believe that the small steps that we take every day are just as important. In DEEP C, the sustainability is not the end goal but the way we think and do things every day. We hope that we have inspired and made the field trip an enjoyable experience.