SERVICE PROVIDER


Power service in DEEP C Haiphong is performed by DEEP C Green Energy (DCGE) – a partnership between DEEP C Industrial Zones and Japan's largest energy producer and distributor (TEPCO Power Grid Inc.). We created DEEP C Green Energy to take our electricity distribution quality to the next level and power our industrial zones with renewable energy.
JOIN IN OUR POWER GRID

Two power sources: national grid (220kV); regional grid (110kV) as back up, renewable energy sources from Solar, Wind, and Waste to Energy under development.

Distribution: reliable underground system

Quality control: 3-level protection system, 24/7 monitoring, ensuring quick isolation of incidents and minimizing the risk of downtime.


Protection system: 3-level

Equipment: LS cable, ABB switchgear
TOWARD THE FUTURE OF RENEWABLE ENERGY
DEEP C energy services are constantly evolving toward sustainability. Diversification of supply sources is underway, via the deployment of renewable energy capture systems with wind turbines and solar panels installed on the roofs of factories and companies.

Power 50% of manufacturing activities with renewable energy by 2030.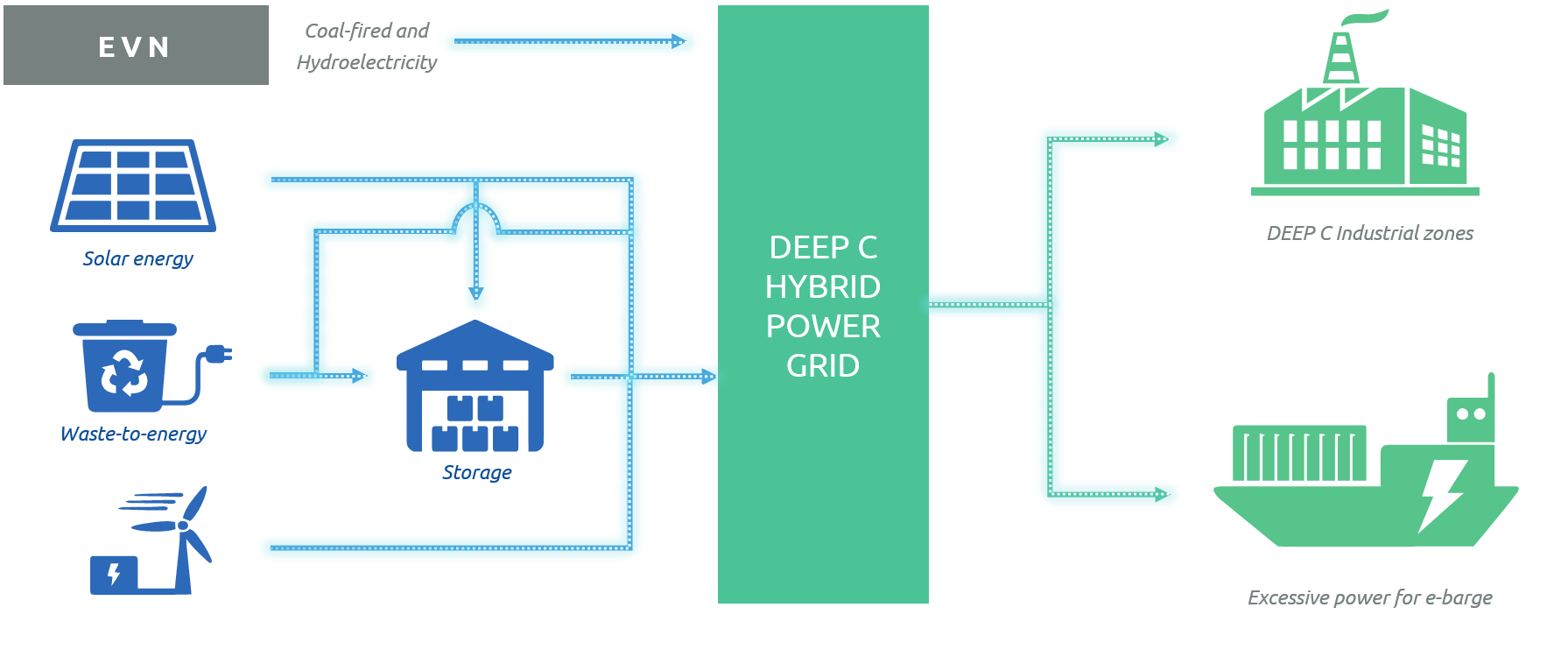 TAKE LEAD IN THE DIGITAL TRANSFORMATION

We believe that the future of utilities is digital. This is why we are turning to digital technologies and a more innovative mindset to transform ourselves into a smart industrial zone. The deployment of a private LPWAN network within DEEP C and Internet of Things (IoT) smart meter reading was the first step to improve efficiency, safety, visibility of our energy production and distribution system.