Fascinating and professional DEEP C Football Tournament 2022
13 September 2022 BY deepc
DEEP C Football Tournament 2022 is under the series long-run event of 25th anniversary DEEP C's establishment that brings together 20 teams with 286 players who are employees working in the enterprises in DEEP C Industrial Zones. The teams are divided into 4 groups which play circular format for the preliminary round. The top teams and runners-up shall move on to play the round 2 with knockout format, then come into the quarter- final, semi-final and final.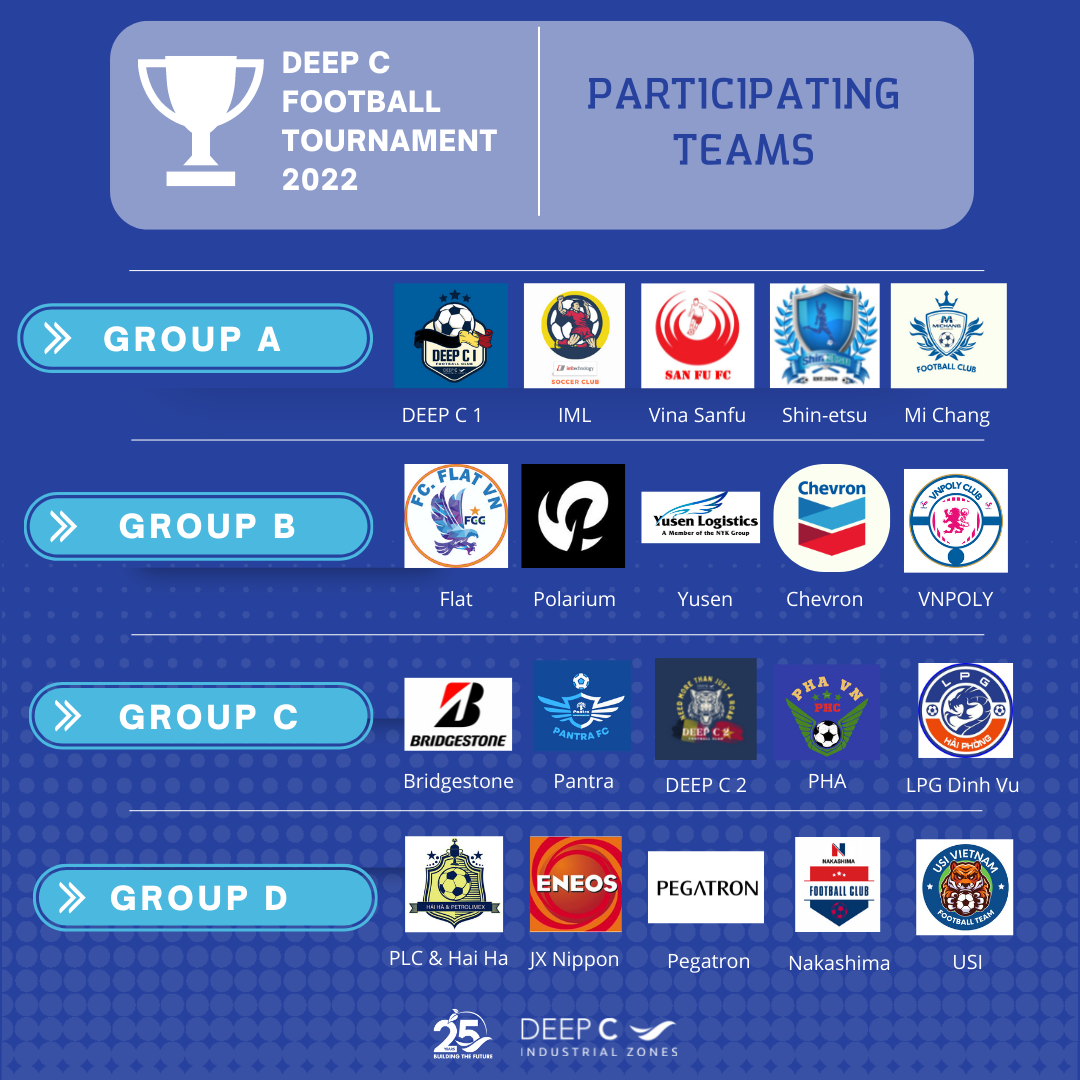 This is a playground to maintain, develop physical strength and sportsmanship, diversify cultural life, solidarity for employees working in DEEP C Industrial Zones.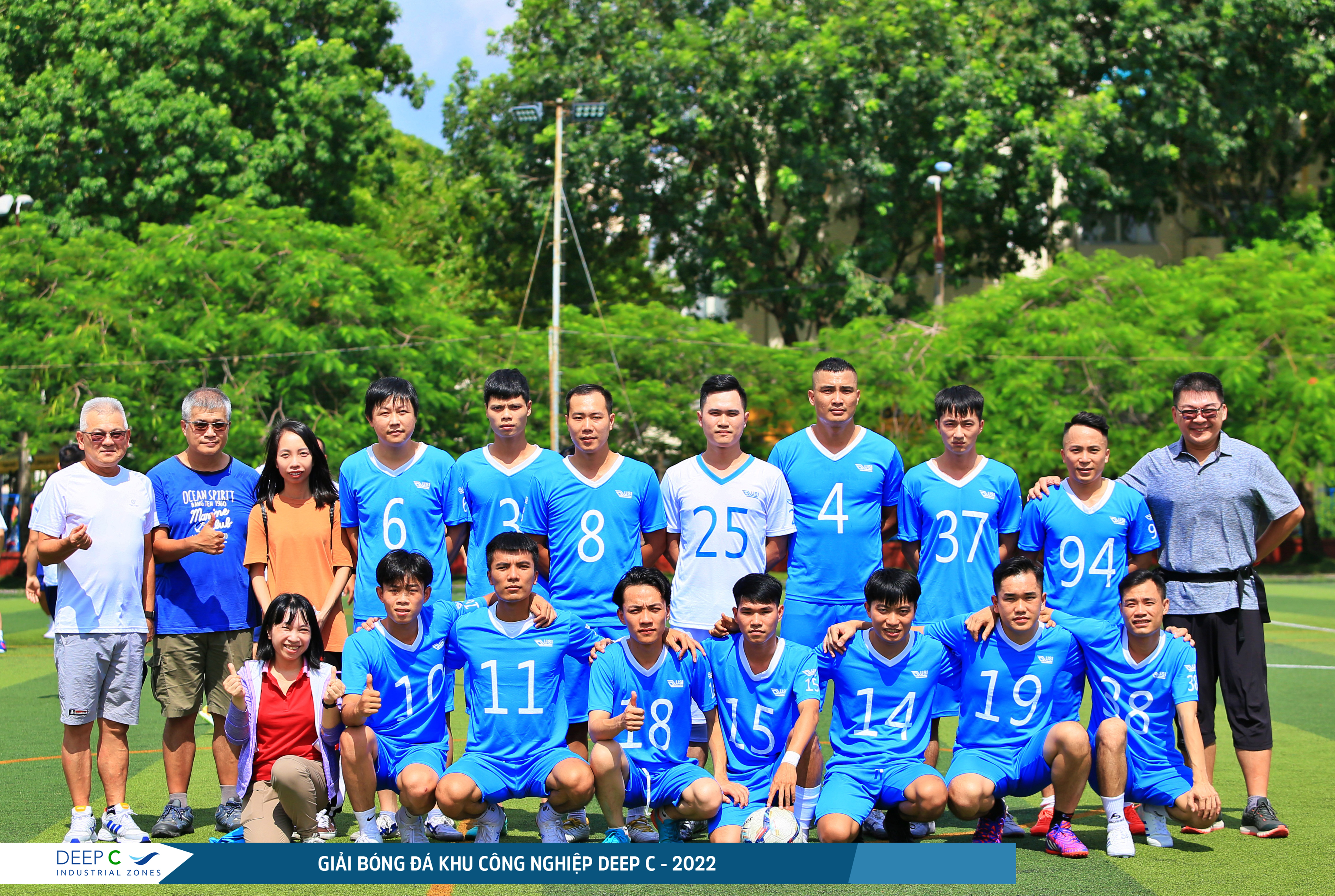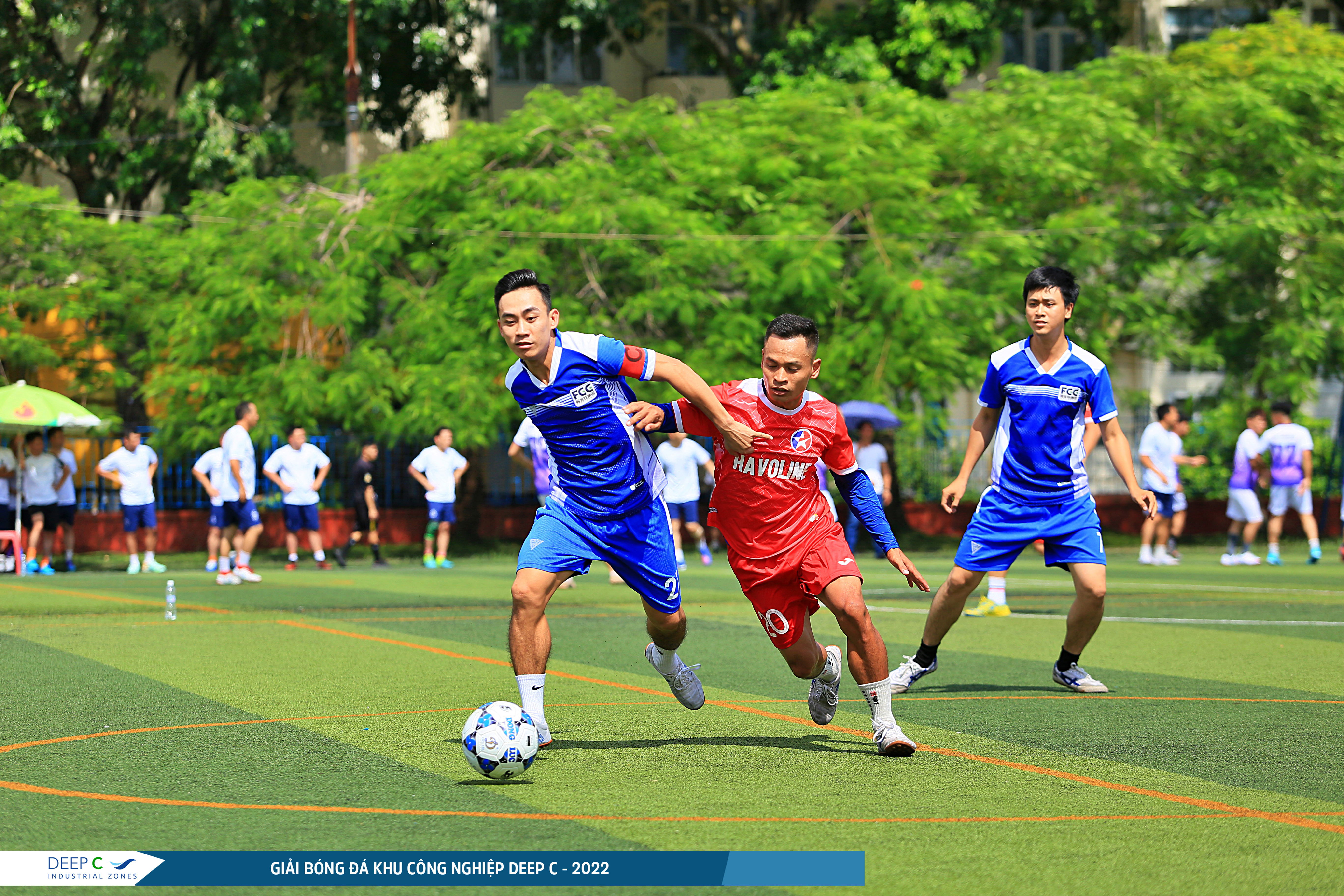 Especially, the tournament of this year shall continuously update on a website system. Please click the link below to look for information of schedule, teams, players, and results, etc.
https://fagleague.vn/league/giai-bong-da-khu-cong-nghiep-deep-c-2022-s4123
On September 11th, under the sunny weather, the first matches had an attractive competition showing sign of an exciting and explosive football season. The next matches shall be on every Sunday from 14:00-16:00 in Maritime University Stadium, let's come to cheer and support the teams.