DEEP C II Service Complex commenced official operation
04 May 2022 BY deepc
This is one of the contents previously introduced, our Deep C II Service Complex Phase 1 covering the total area of 630m2 has been completely constructed and put into official operation since March 2022. This place is considered as a multi-functional building, currently including the following areas:
- The Headquarters of the DEEP C Prevention and Fighting Team, including 03 fire trucks and firemen on duty 24/7 to be ready to support and respond to incidents in the Industrial Zone;
- The office area is used as the workplace of the Industrial Park Operations Department and DEEP C Construction Management Department;
- The Medical Station - DEEP C Industrial Zone, formerly the IZ's mobile medical station located in the cutting station, has now been moved to the Service Complex, where it will become the venue for vaccination, Covid-19 testing, first aid and medical examination and treatment for employees in the future.
- The transaction office of Vietinbank: to provide banking services to businesses and labors in the Industrial Zone.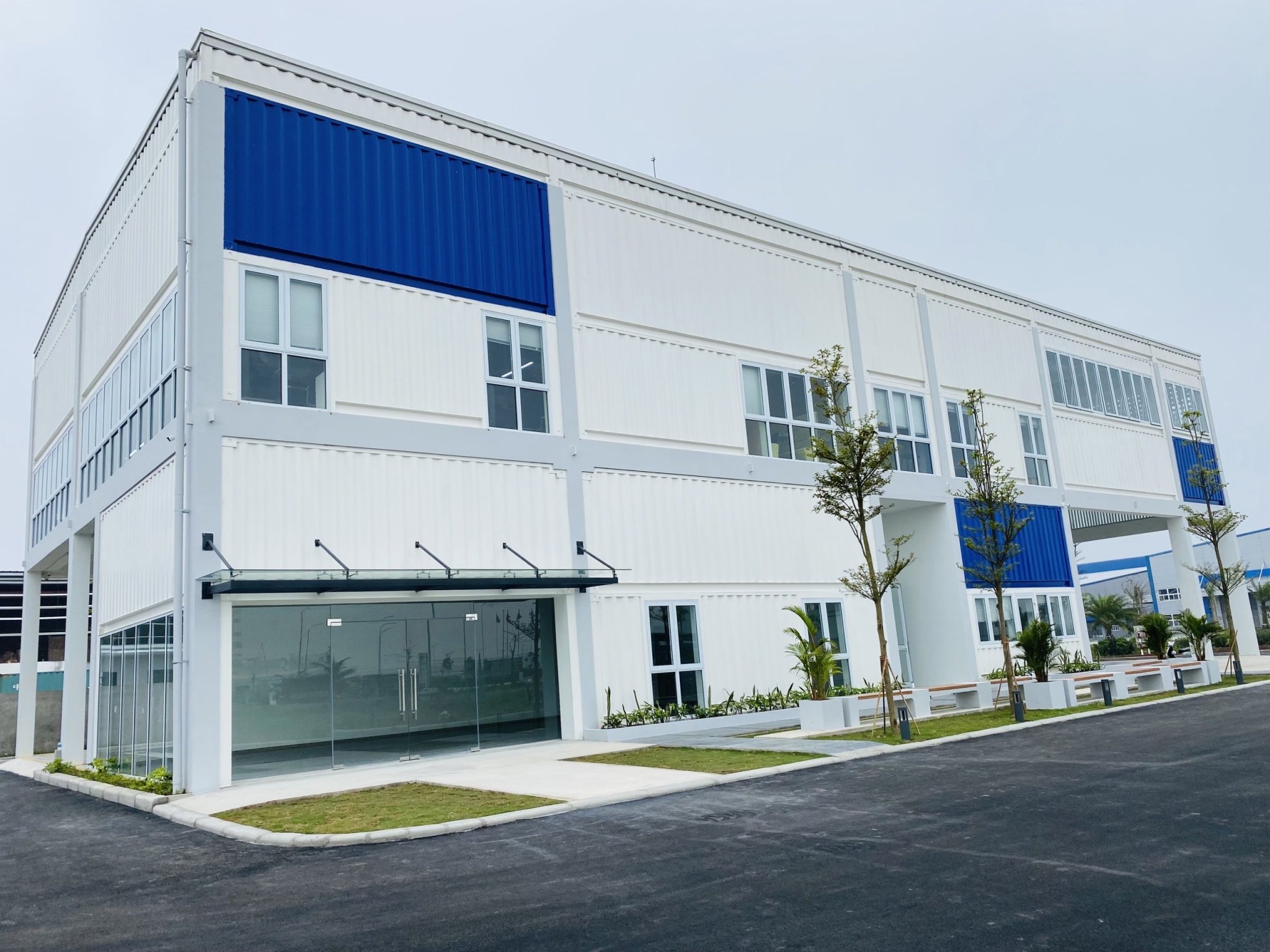 The phase 2 of DEEP C II Complex Service will continue to be deployed in 2022 and is expected to be completed and put into operation next year. In the upcoming phase, we will plan to futher deploy other multi-functional areas such as football fields, restaurants, offices for rent, conference rooms, etc in order to increase other utility services, creating a convenient working environment for employees and businesses.