KCN Vietnam Celebrates the Groundbreaking of Its First Premium Industrial Facility in DEEP C Industrial Zones, Hai Phong
11 May 2022 BY deepc
On May 11th, 2022, KCN Vietnam held a groundbreaking ceremony in DEEP C Industrial Zones to celebrate the construction of KCN DEEP C – phase 1 in DEEP C Haiphong II industrial zone. At completion, the 10.6 ha project will deliver a total gross leasable area (GLA)of 71,408 sqm of ready-built factories to the industrial real estate market. The handover is expected for early 2023.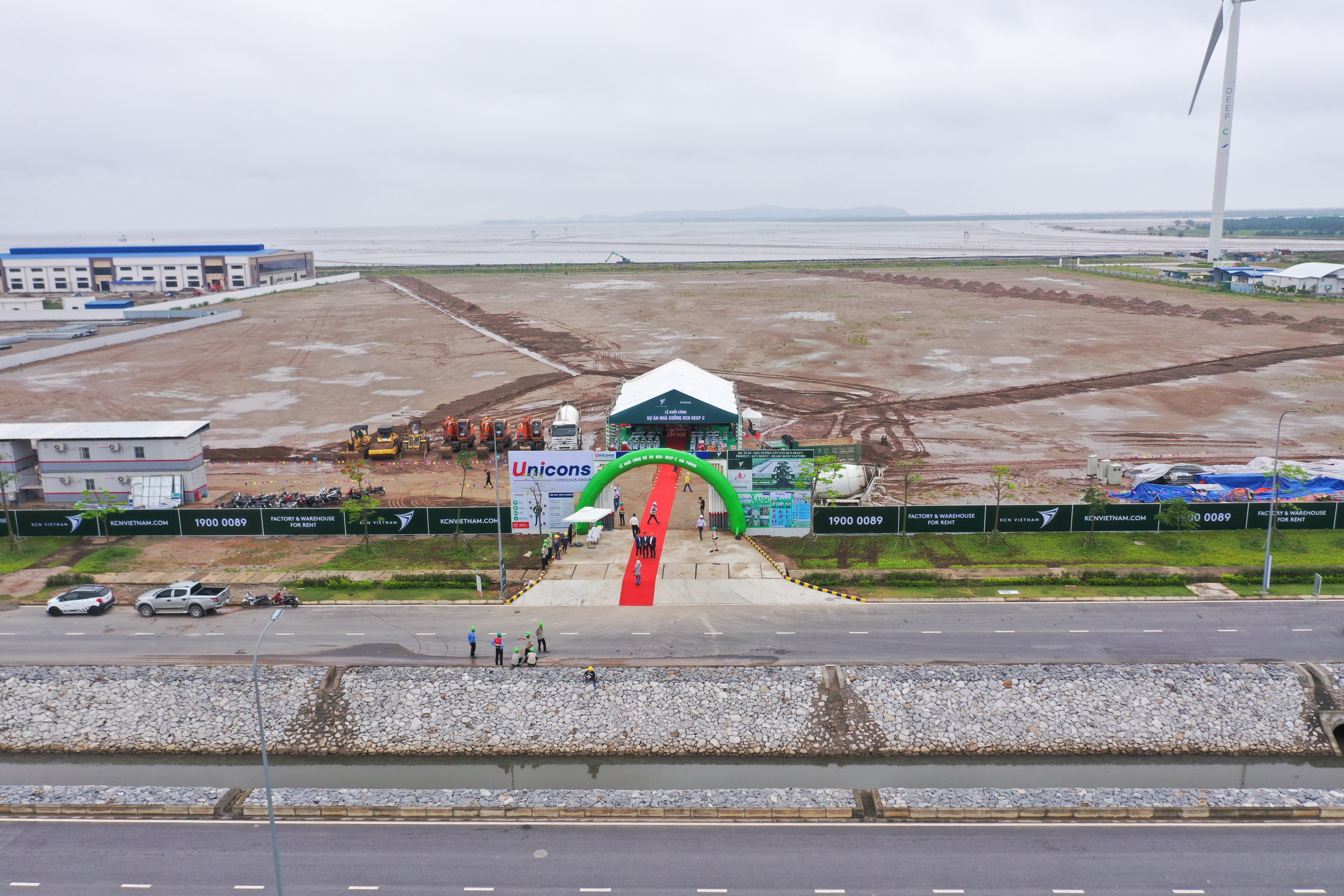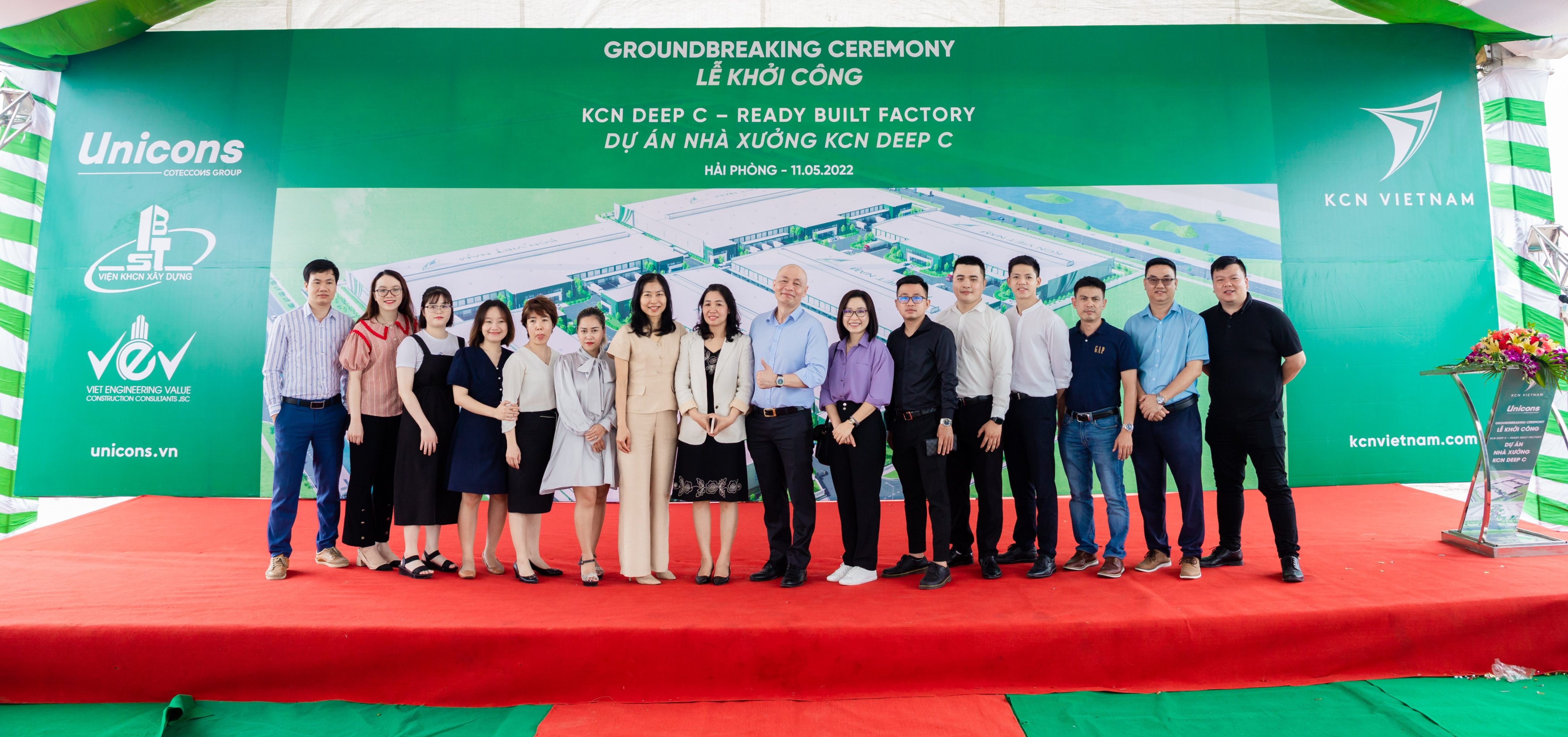 Present at the ceremony were members of the board of directors and management at KCN Vietnam, respective leaders of the Unicons General Contractor, sub-contractors, strategic consultants, and partners. The ceremony was also attended by Ms. Huyen Tran – Senior Business Manager and Ms. Quynh Dao – Senior Department Manager of DEEP C Industrial Zones.
Speaking at the event, Mr. Michael Tran, Chief Construction Director at KCN Vietnam, shared, "KCN DEEP C phase 01 is KCN Vietnam's first footprint in the North, so this will be an important milestone for all of us at KCN Vietnam. The groundbreaking of phase 1 of ready-built factories will be followed by another phase of 12.6ha to supply an additional 81,000 sqm GLA to the project. KCN Vietnam and Unicons, in alignment with DEEP C Industrial Zones's values, are committed to sustainability. We will supply high-quality industrial facilities and generate qualified tenants who will be committed to the Industrial Zones's commitment towards a sustainable future."
DEEP C Haiphong II is a part of Dinh Vu – Cat Hai Economic Zones (EZ), one of Vietnam's major coastal economic zone. Currently, this economic Zones is home to eight industrial parks in Haiphong city. Under the current law, Dinh Vu – Cat Hai EZ enjoys the most generous investment incentives available in Vietnam, making it an attractive option for foreign investors and domestic expansion.
About KCN Vietnam
KCN Vietnam was established to meet the increasing demand for premium industrial properties for rental. As a developer, KCN aims to provide professionally designed, built, and managed developments for the industrial and logistic sectors. The prominent industrial real estate developer initially acquired approximately 250 hectares in the land bank, with over $300 million. In the coming years, KCN Vietnam intends to expand its portfolio, to become one of the leading industrial real estate platforms. The long-term vision is to capitalize on the growth of the supply chain sector in Vietnam and thrive on meeting increasing market demands.