NEW TENANT ANNOUNCEMENT: Pressway Precision Vietnam Co., Ltd.,
01 September 2021 BY deepc
Being an industrial park developer has led us to friendships with some of the most inspirational people with great talent and ambition. What is even more fascinating is that we have the chance to be a good companion to their journey in Viet Nam. Recently, we're delighted to welcome the latest member that started their journey in DEEP C: Pressway Precision Vietnam Co., Ltd., - the newest tenant in DEEP C Hai Phong II Industrial Zone.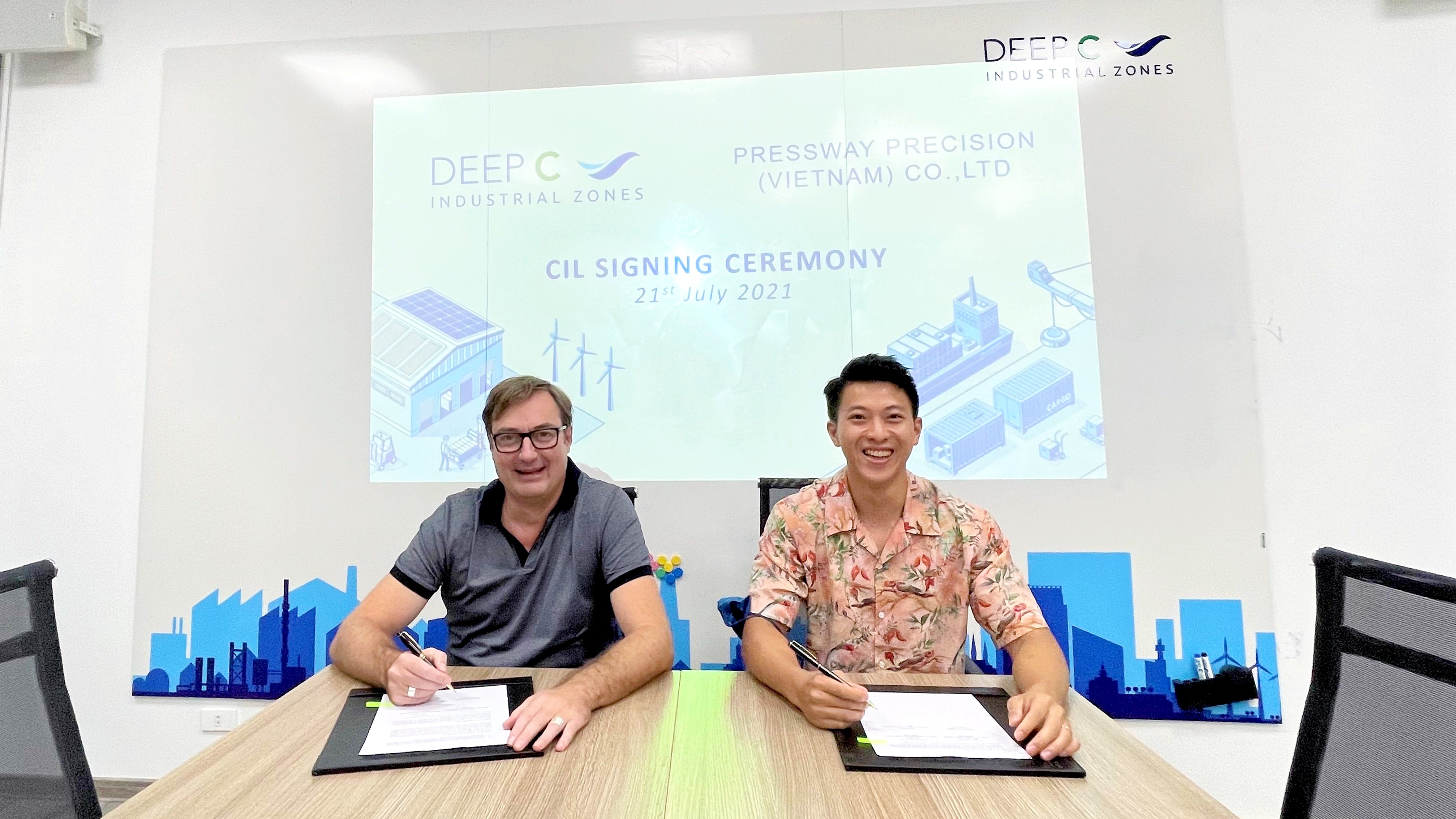 The moment Pressway Precision officially started their journey in DEEP C
Pressway Precision is the Vietnam subsidiary of the mother company Coming Plastic Co., Ltd. Equipped with the business philosophy of reaching for complete customer satisfaction, Coming Plastic was founded in 1985 in Taiwan, later expanding to Dongguan - China in 1998 and Wu Jiang – China in 2004. The company now specializes in plastic parts of computer peripherals and 3C (computer, communication, and consumer electronic) products such as NB, robot vacuum cleaners, IP cameras, and networking appliances. In Hai Phong, internet telecom products shall be one of the main lines of the project with an estimation of 3,000 tons usage of raw materials per year. With modern automation manufacturing technology, the company will employ around 60 people at the early phase of the project and 150 people during stable operation.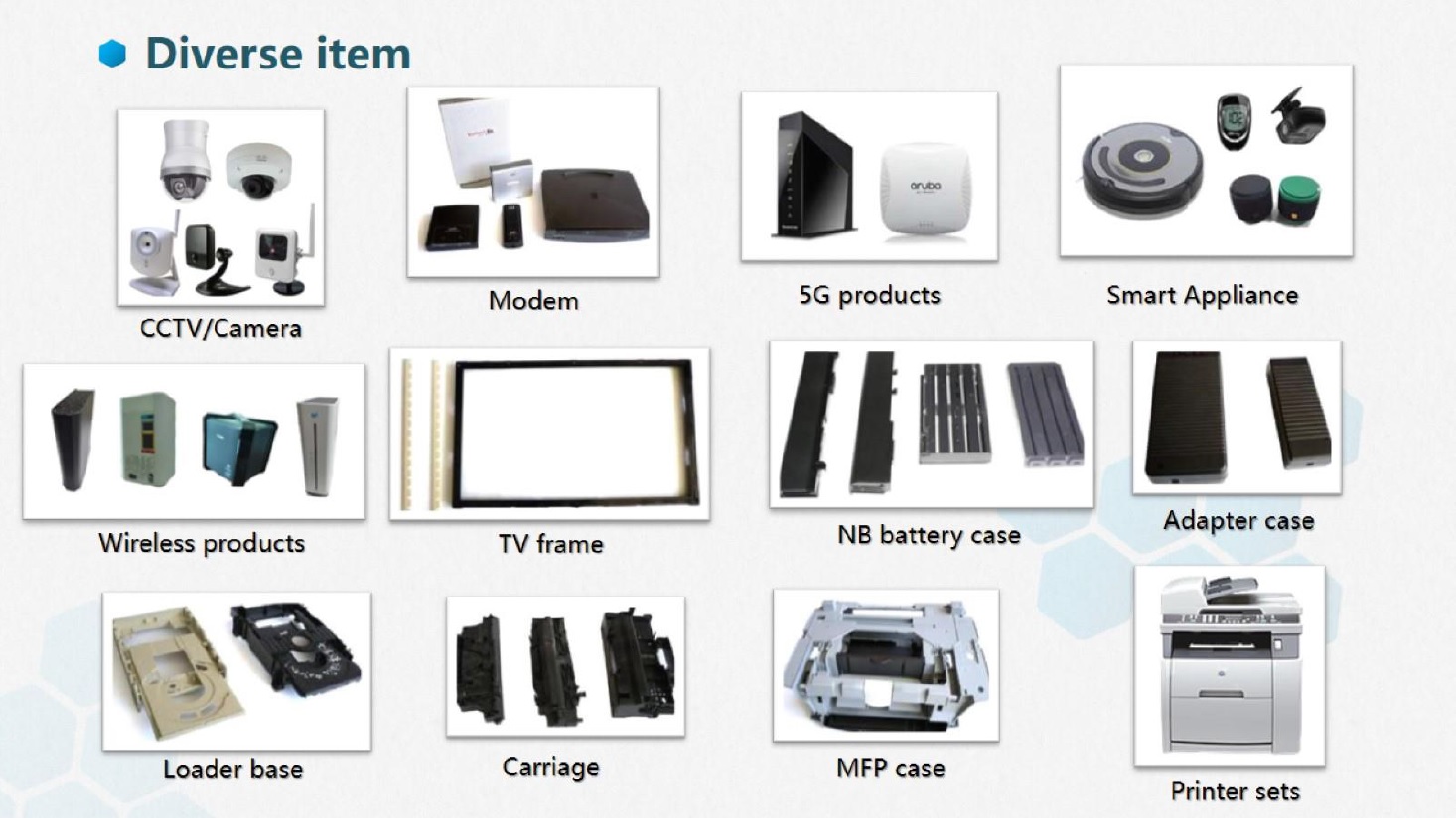 The product range of Coming Plastic Co. Ltd.
When being asked why DEEP C was chosen to establish their project in DEEP C, Mr. Daniel Chen – Senior Assistant to General Director in charge of the Hai Phong project – listed Hai Phong's strategic location and the favorable tax incentive in DEEP C as the main factors. Hai Phong, with the most prominent logistic infrastructure in the North of Vietnam, are well connected to both domestic and foreign market of Pressway. The industrial zone itself is also conveniently connected to urban areas of Hai Phong as well as to the highway to Ha Noi, which creates the opportunity to make life enjoyable for the workers and ex-pats working in the project. The Economic Zone Tax Package, which is available exclusively for all investors in Dinh Vu – Cat Hai economic zone, greatly reducing the payable tax rate of the project for 15 years, also played an important part in the business relocation decision of the company.
Looking into the future, Mr. Daniel has high confidence in the business environment of the DEEP C industrial zone. Sharing his beliefs, we hope that Pressway Precision's project in DEEP C will continue to thrive in our area, and with companies from different industries co-existing together in our area, all the members of this community will work together toward a strong, supportive, and business-friendly synergy.